Home Page Chicago Memorial Day Parade 2016 Photos
WWI Reinactment at Midway Village Rockford, IL Photos
Model T Nut
Yes, I have to admit I am a Model T Nut
Paving Easy Street in Lost Creek, Illinois
The modern Ford truck and tractor makes the job go fast and easy.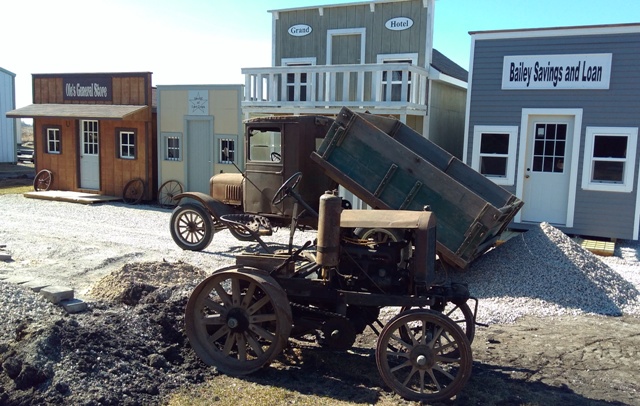 1. 1919 Model T Ford Sold
2. Model A front spring sandblasted and painted measures 1 3/4" wide
3. Dumore under the car crankshaft grinder
4. K.O. Lee valve seat cutter
I am looking for these items.
1. Weaver Automotive tools.
2. K.R. Wilson model T Tools
3. Oil Pan Straightning Fixture
PROTECTIVE COVERS FOR YOUR MODEL T FENDERS
My Craigslist Items
Unfortunetly Cyclo John did not do well in the presidential election.
But he will consider running again in 2020.

Count Stats Visits
How Many People Visit